**All Payees should receive an auto-generated email for their Fee receipt**
Here is what it may look like: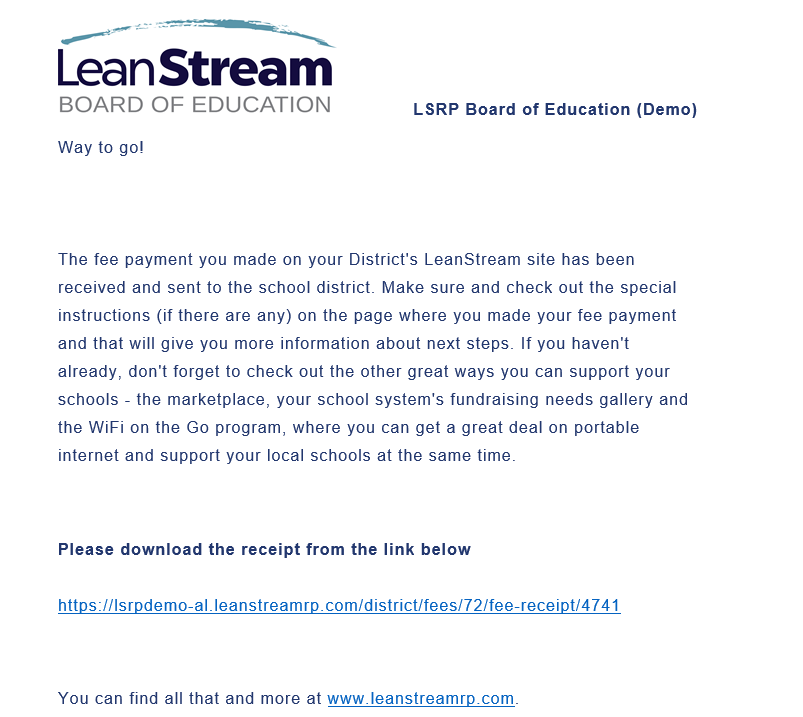 Receipts can be sent to the Payer in two ways:
1. Screenshot and send via e-mail: you can take a screenshot of the receipt and send it to Payer digitally via e-mail.
- or -
2. Print and send via mail/courier: you can print the receipt and send a hard copy to the Payer.
If you are a standard user, you may have to ask one of the eligible users permission for the receipt of the requested Fee. Here is a link to a Knowledge Based Article on how to take a screenshot or print the Fee receipt: How do I send a Fee receipt to someone?