1. Once you are logged in to your account, go to the list on the left panel for the platform feature item you are trying to delete.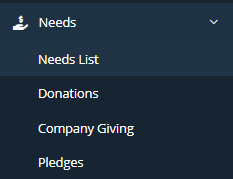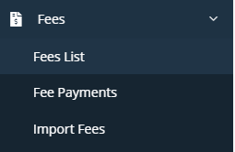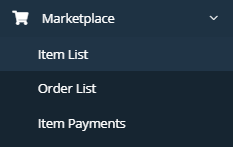 2. Click on either the Needs List, Fees List or Marketplace Item List (whichever houses the item you are attempting to delete).
3. Once you are on the designated 'List' page, you can search for the item you wish to delete. Simply go to the search bar in the upper right corner, type the name of your item in the search field and click on the 'Go' button.

4. Once you have located your item, you should see a red garbage can icon located under the 'Action' column.

5. Click on the red garbage can icon to delete your item.

6. Click the 'Save' button at the bottom right portion of the page to save the page.