From the school district's dashboard:
1. Locate the 'Event Tickets' menu item on the left blue panel and then click on the sub-menu 'Event List'.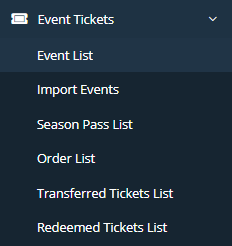 2. Click on the Pending tab.

3. Locate your Event and in the far right column titled "Action", click on the 'Edit' button.
4. At the bottom of the Event page, you will see the 'District Approved' status field. Change the status from 'Pending' to 'Approved'.
5. Click the 'Save' button.