**NOTE: Only District Administrators (Central Office role), School Administrators (Principal role), and Managers (Bookkeeper role) are able to approve Fees**
1. From your district's dashboard, locate the 'Fees' tab on the left panel and find the sub-menu 'Fees List' and click on it.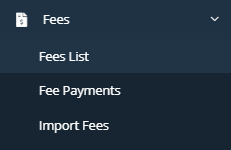 2. Locate the 'Pending' tab and click on it.

3. Locate the Fee you want to approve by using the search function in the upper right portion of your screen.
4. Scroll to the far right of the Fee and click on the 'Edit' button.

5. On the next page, scroll all the way down to the last field titled 'Is Approved'. Click on the drop down menu and select 'Approved'.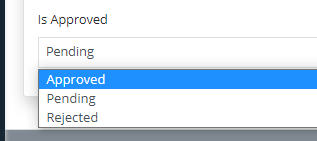 6. Click the 'Save' button on the bottom right portion of your screen.

7. Go back to your Fees list and then click on the 'Approved' tab to make sure the edit saved and the Fee has been approved.